10 gorgeous puppies were born 8th February 2003
Parents
Tahkira Backburner X Calahorra Woodsmoke.
Cadiz Wrapped in Stripes "Biscuit"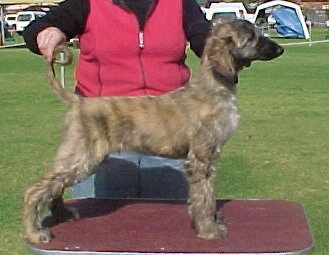 Wins Baby of Breed at his first show
Read more about show results and judge's critique
Congratulations !! to Kris in Malta for his acquisition of this stunning white bitch ' Cadiz Silver Ribbons '
' Lily ' will be leaving for Malta early June
We wish Kris a wonderful future in the show ring with 'lily'
newsflash !!
'lily' wins her class at her first show and is defeated only by her litter sister 'shimmer' at the 2nd show.
see more Show Results
'LILY'
Our Miss Malta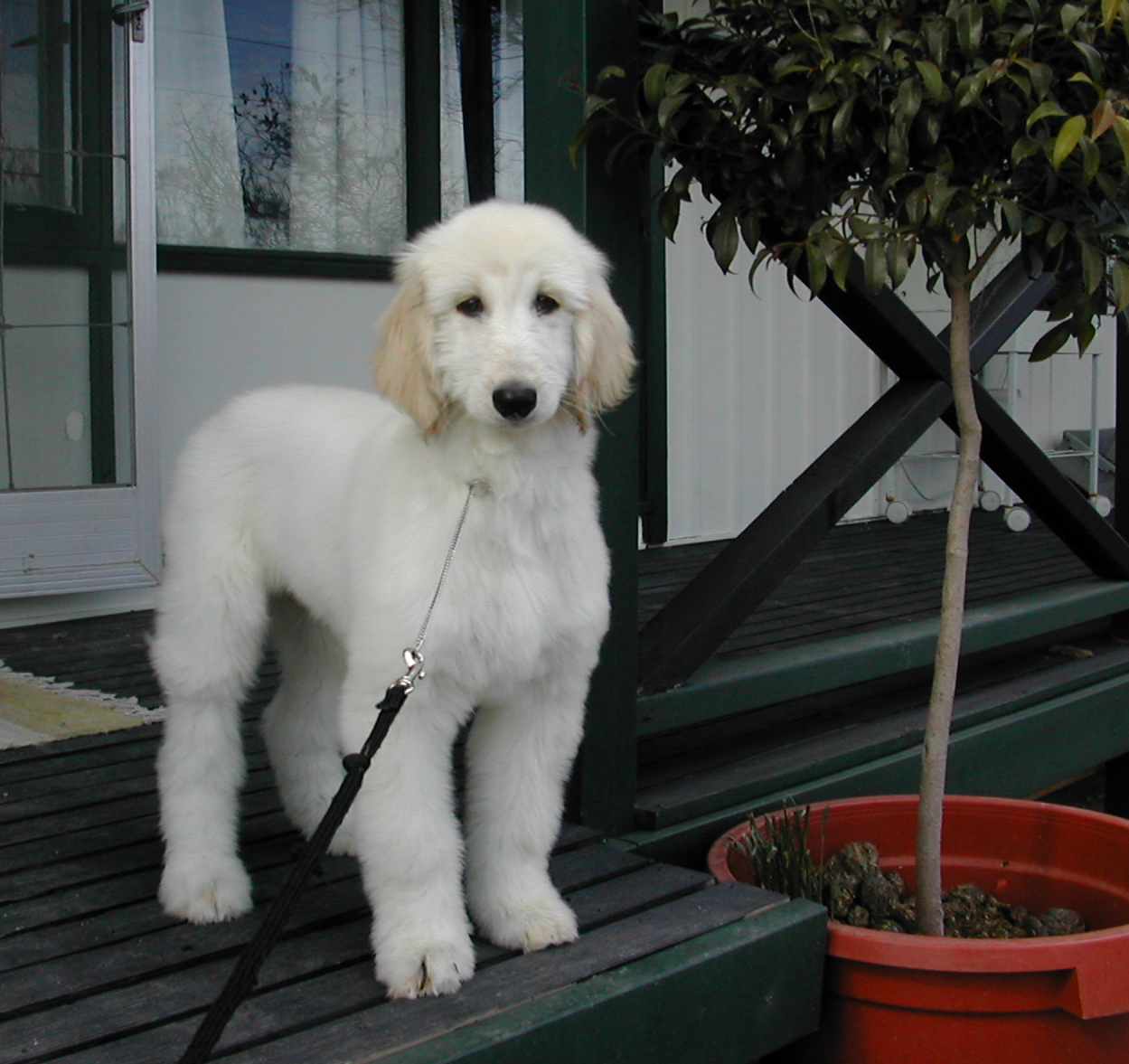 'LILY'
Congratulations to Angela Lau in Hong Kong for her new addition Cadiz Silvery Moon Shimmer
'Shimmer' 12 weeks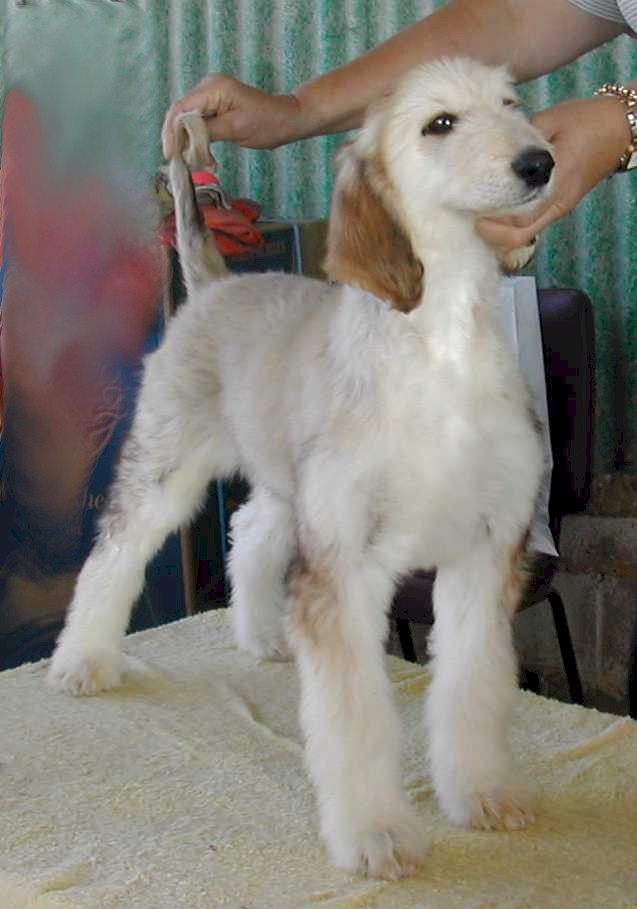 'Cadiz Silvery Moon' - Domino bitch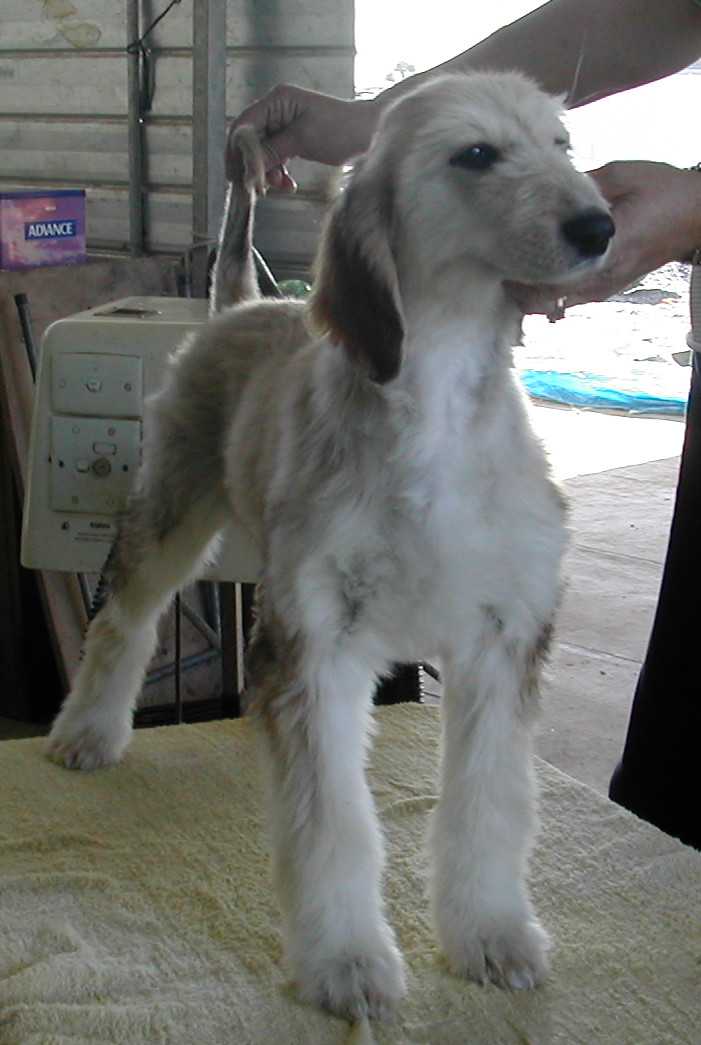 8 weeks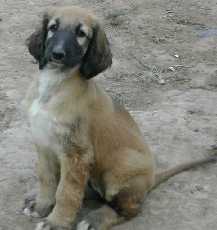 Black Mask gold girl
8 weeks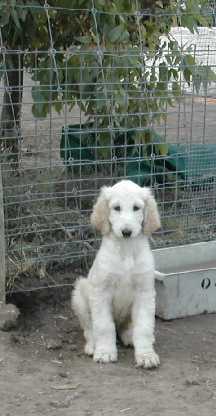 White bitch
We are 7 days old
Just a few hours old